The measurement of in-work poverty and why it matters
23 October 2018, 11am-12pm
Author: Dr Hick
There is growing concern about in-work poverty in many countries in the Global North. In the UK the public debate lacks clarity about what exactly in-work poverty is and how it should be tackled. This seminar will outline some of the different approaches to measuring in-work poverty that exist internationally, with a particular focus on the distinction between the official EU definition of in-work poverty and the measurement tradition favoured by scholars in the United Kingdom. Rod Hick will explain how low pay and in-work poverty, often conflated in public discourse, are in fact two quite different problems. Importantly, how we measure in-work poverty is important both in terms of understanding the nature of the problem that we face and the policy solutions that are implied. While the precise solutions required in any one country will need to be based on an in-depth understanding of that country's specific circumstances, the seminar will conclude with a discussion of the type of policies that might usefully be considered in seeking to tackle in-work poverty.
Location
Rm 1.1 (Kakapo), Level 1
Aurora House
56 The Terrace
Ministry of Social Development
About the presenter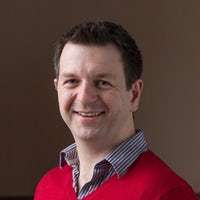 Dr Hick is a Senior Lecturer in Social Policy at Cardiff University. His research interests are the conceptualisation and measurement of poverty; the analysis of social security and anti-poverty initiatives, and the capability approach. He holds a PhD in Social Policy from the London School of Economics, is currently co-editor of the Journal of Poverty and Social Justice, and in 2015 won the Foundation for International Studies on Social Security prize for the best paper presented at their annual conference. In 2016-17 he led a study examining in-work poverty in the UK, funded by the Nuffield Foundation, the findings of which were reported in The Guardian, The Independent and in the UK House of Commons.
Dr Hick is working with the NZ Work Research Institute at AUT on estimation of in-work poverty prevalence in NZ.