Low Literacy & Numeracy Research
The overarching goal of this project is to provide policy recommendations to improve life-course trajectories and socio-economic outcomes of adults living with low literacy and/or numeracy (L+N) skills. This research is aimed at shaping the ways in which we deal with literacy and numeracy issues in NZ with a focus on effective intervention.
The expression, experience and transcendence of low skills in Aotearoa New Zealand
Timeframe
This five-year programme spans October 2019-2024.
Updates
Last updated 12 October 2020
Further information about the project
This programme applies a mixed-method approach to the following research aims:
To build a detailed population-wide picture of those with low L+N skills;
Analyse their life-course pathways and effectiveness of interventions with respect to a range of economic and social outcomes;
Forecast future changes in population skill level; and
Develop an understanding of the barriers and enablers that build resilience to risk, along with a pathway to transcend low skills.
Overview
Over 1.3 million adult New Zealanders live with low literacy and/or numeracy (L+N) skills, with a strong over-representation of Māori and Pacific peoples. This has significant economic and social costs, including increased risk of unemployment and poverty, detrimental effects on physical and mental well-being, and decreased social and political attachment. Importantly, this complex policy problem occurs against a backdrop of extensive structural change in the labour market, including future of work megatrends such as accelerated technological progress, which has the potential to further marginalise low-skilled adults.
Using a range of empirical methods with PIAAC (Programme for the International Assessment of Adult Competencies) data, as well as administrative data in the IDI (Integrated Data Infrastructure), this research programme will build a detailed, population-wide picture of those with low L+N skills.
Different life-course pathways and interventions will be analysed with respect to a range of economic and social outcomes, and future changes in population skill level will be forecast. Combined with the qualitative work this will build an understanding of the barriers and enablers that build resilience to this risk and pathways to transcend low skills.
The exploration of the life-course trajectories and evaluation of intervention effectiveness will facilitate improved public service delivery aimed at improving the economic and social outcomes of those living with low L+N skills in NZ.
Front: Mohi Rua (MPRU, Univerity of Waikato), Jane Furness (Univerity of Waikato), Gail Pacheco (NZWRI, AUT), Alexandra Turcu (NZWRI, AUT); Middle: Gemma Piercy-Cameron (Univerity of Waikato), Renae Dixon (Univerity of Waikato), Bridgette Masters-Awatere (MPRU, Univerity of Waikato), Betty Ofe-Grant (AUT); Back: Mary Hedges (AUT, NZWRI), Bill Cochrane (Univerity of Waikato), Alexander Plum (NZWRI, AUT, Kabir Dasgupta (NZWRI, AUT), Christopher Erwin (NZWRI, AUT). Not present: Stephen Reder (Portland State University), Marco Paccagnella (OECD), Lisa Meehan (NZWRI, AUT).
Pacific Research Team from the left: Miura Elikana, Eva Joseph, Daysha Tonumaipe'a, Maulupeivao Betty Ofe-Grant, Caitlin Lameko and Rose Vunileva (Lilian Vimahi is not in the photo).
Portland State University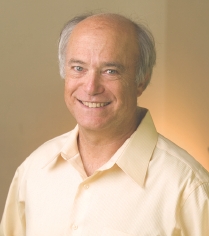 Professor Reder (Emeritus at Portland State University) has an AB from Stanford University and his Ph.D. from the Rockefeller University. His focus is on adults' lifelong and life-wide literacy, numeracy, digital literacy and second language development. He serves on the advisory boards of numerous organizations and journals and works with adult education researchers, practitioners and policymakers at the local, state, national and international levels.
OECD
Dr. Paccagnella is an Analyst for the OECD Directorate for Education and Skills. Marco works on the team responsible for managing the Programme for the International Assessment of Adult Competencies (PIAAC). Before joining the OECD, he worked as an economist for the Bank of Italy.
University of Waikato
Dr Masters-Awatere has been registered and practising as a community psychologist since 2000. Her work has been focused on generating information that is useful and meaningful in the context of inequality
Dr Rua's research interests lie in community, Māori, social and Indigenous psychology. His work with the Māori and Psychology Research Unit (MPRU), draws together skilled and experienced, interdisciplinary research groups to deliver high-quality research.
Dr Furness has a background in education and psychology. A trained teacher, she is also a registered community psychologist, with over twenty years of experience in adult learning and literacy education.
Dr Piercy-Cameron is the undergraduate advisor for Sociology and Social Policy. She is a qualitative researcher interested in policy analysis, the use of interviews in gathering empirical information and auto-ethnography.
Dr Cochrane was a Research Fellow in the Population Studies Centre from 2002-2010 and continues in the National Institute of Demographic and Economic Analysis as an Associate Researcher. William's main interests lie in Labour Economics.
Auckland University of Technology
Professor Gail Pacheco is the Director of the NZ Work Research Institute (NZWRI) at AUT. In 2019, she was appointed as a Commissioner at the Productivity Commission and also received the AUT Medal (AUT's top award) for her research, scholarship and application of integrated data to help inform social policy and wellbeing.
Dr Erwin is a Postdoctoral Research Fellow at the NZWRI. Prior to that, Christopher was awarded a PhD in Economics from the University of New Mexico in 2018. His major fields are econometrics and labour economics. Christopher studies a variety of issues relating to higher education, labour markets, health, and crime.
Dr Dasgupta is an applied microeconomic researcher with a primary research interest in the areas of health, labour and public policy analysis. Since joining the NZWRI, Kabir has been involved in several large-scale funded empirical projects commissioned by various ministries and public agencies.
Dr. Plum is an applied econometrician with a focus on utilising linked administrative data (in particular the Integrated Data Infrastructure from Stats NZ).
Maulupeivao Dr Betty Ofe-Grant is a NZ-born Samoan academic of mixed heritage from South Auckland. Her quest is to generate academic research which highlights the work and cultural challenges for Pacific people (and other ethnic minorities) in the New Zealand context.
Lisa is the Associate Director (Economics and Research) of the NZWRI. She is an applied economist with extensive experience spanning the OECD, the New Zealand Treasury and Productivity Commission, and economic consulting.
Low Skills
Literacy
Wellbeing
Partners